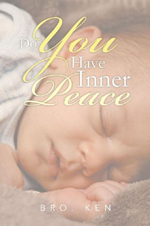 Do You Have Inner Peace?

In today's fast paced lifestyle, the concept of inner peace is a much needed yet rare commodity. Indeed there has never been a time more in need of inner peace, due to the fact that life today is a hectic struggle to survive and stress is a constant presence in everyday life. In "Do You Have Inner Peace" author Bro Ken has compiled his experiences in life and how, through God's help, he was able to attain inner peace.

The author has lived a fruitful life filled with countless experiences that have steered him in the right path. A devout Christian since his youth, he has always had the belief that everything happens because God willed it so. Read more here.


"Do You Have Inner Peace?" is ON SALE for $10-while supplies last!

Order directly from the author by mailing a cheque to:
Burning Bush Christian Crusades
# 7093 5203-55 Street
Wetaskiwin, Alberta T9A 2J6 (Canada)

E-Mail: broken_r@telus.net
---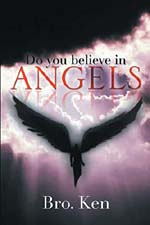 Do You Believe in Angels?

God works in mysterious ways. Some people would be skeptical when told about His many miracles that some would dismiss. Yet those who have the strongest faith will see. Those who believe in Him with open hearts will witness the extent of His power.

Author Bro. Ken's new publication "Do you believe in Angels" uncovers a collection of real testimonies and stories that show the goodness of the Lord. In it are heartwarming, even humorous, stories about the things that God would give if only one asks with real faith. Author Bro. Ken shares his real life experiences and anecdotes about his family and friends' experiences that prove how powerful faith can be. Read more here.


This book is available for purchase from:



---
Who are we?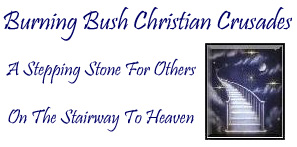 WE ARE A GROUP of Volunteer Bible believing Christians that have a burden from the Lord to help support those that are in need on a monthly basis.

Recipients of our support include children in Africa, children and Jewish adults in Russia and children in Israel. We help missionaries in New Guinea, Europe, Asia, Israel, and the USA. We also help some who are involved in local outreach ministries and also those with individual needs.

All our support is given as directly to the need as possible so what is given is not eaten up by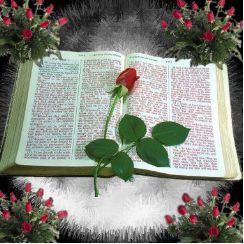 organizations taking a big slice for their business. We at the Burning Bush Christian Crusades use less than 1% and all funds that are donated to us and are made aware of needs through word of mouth and the leading of the Holy Spirit.
We DO NOT solicit for funds even though we are a charitable organization and a Ltd. Co. We do not refuse any donations and you will receive an income tax receipt.
Hebrews 11:6 But without faith it is impossible to please him: for he that cometh to God must believe that he is, and that he is a rewarder of them that diligently seek him.
Why do we give on a monthly basis?
All the support we give is laid on our hearts by the Lord, we pray and discuss the burden before we commit to the monthly support.
A one time gift will help for that one time,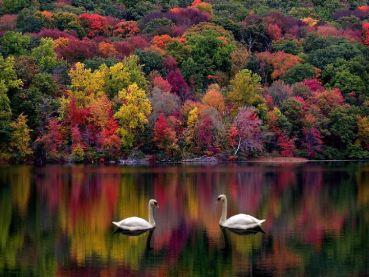 but what about tomorrow? Our commitments average $100 a month. The longest we have supported a specific need is seven years. The Lord is faithful to us and so we should be faithful to others. There have been times when there wasn't enough funds available to meet our commitments, but miraculously, before cheque time, the funds are there.
Psalms 50:10 For every beast of the forest is mine, and the cattle upon a thousand hills.
Matthew 7:7 Ask, and it shall be given you; seek, and ye shall find; knock, and it shall be opened unto you.
Why call it the Burning Bush?
God spoke to Moses through the Burning Bush, so he speaks to us and directs us as to who needs support and what scripture to put with what Food for Thought.
John 10:27 My sheep hear my voice, and I know them, and they follow me:
Our prayer has always been to be used as a stepping stone for people to walk closer to our Lord Christ Jesus.
To Subscribe to the short Inspirational send an email to:
broken_r@telus.net and put Subscribe in the SUBJECT BOX
Thank you for your prayers and your support.